Fauske & Associates, LLC (FAI) engineers are proficient in performing seismic walkdowns to screen for the seismic adequacy of systems, components,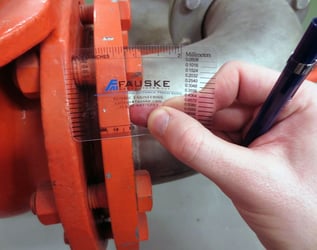 and piping. We follow industry guidelines such as EPRI 1019199 "Experience-Based Seismic Verification Guidelines for Piping and Tubing" or the Seismic Margins Approach (SMA). Alternatively, we developed the FAI seismic screening methodology which provides an even more cost effective and conservative assessment approach. This methodology also allows us to analyze underground and buried pipe.
Our engineers and contractors regularly undergo various professional seismic training (e.g. training provided by the Seismic Qualification Utility Group – SQUG). Our certifications and experience allow us to assess safety related equipment, making statements about its adequacy.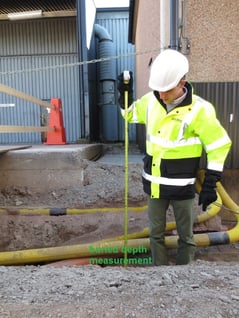 A component (e.g. pipe section, valve, control cabinet) is seismically adequate when its structural capacity is greater than the seismic demand. A common challenge on walkdowns is missing documentation (e.g. drawings) or missing response spectra. FAI has portable measurement equipment (ultrasound, comparators, and modal equipment) that can be employed to effectively measure and document the missing information while on the walkdown. Sketches and isometric drawings can be created to complete the missing documentation as part of a seismic walkdown.
Our vast experience with industrial facilities allows us to perform a walkdown safely and efficiently with minimal resource impact to the customer.