Operators in the power generation, oil & gas and petrochemical markets face continuous pressure to maximize the availability of their cost-intensive capital equipment while minimizing the associated operating costs. For those seeking an optimal balance between operability and cost, our
Maintenance Optimization Modeling provides a simple but comprehensive solution that is based on probabilistic and statistical analysis of your most important plant assets.


Background
Given the scope of investment required in many of our projects, we frequently deploy probabilistic applications and model development as a core business. In fact, we employ more than 60 probabilistic risk practitioners in our global work force today. We have invested in the establishment and use of the industry frameworks necessary for the efficient implementation of probabilistic modeling.
Because of our extensive experience with the scope and complexity of nuclear power generation modeling, our engineers are able to use those long-proven sector tools to simplify and customize our solutions. We possesses expertise in the power generation and energy sectors – including asset management of heavy capital equipment such as heat exchangers, heavy piping and generators. Based on that expertise, we can offer a proven comprehensive solution that includes probabilistic modeling and statistical analysis of mechanical or electrical assets, piping, storage, transmission distribution, human factors, and supervisory control and data acquisition (SCADA) instrumentation.
We have enjoyed success training and implementing probabilistic modeling on natural gas assets. The modeling included a strategic solution that reviewed components, data, and human factors. Any standard asset inventory can be typically modeled within a few weeks.

An FMEA is a structured process used to identify the ways a process can fail, estimate the risk associated with failure and prioritize actions to reduce the risk.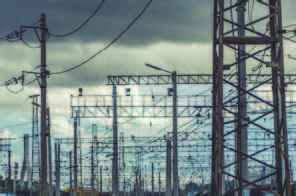 We can optimize the maintenance intervals for some of your most critical plant assets including mechanical or electrical equipment, piping systems, transmission distribution, and supervisory control and data acquisition (SCADA) instrumentation.