Proper application of structural engineering methodology can help mitigate issues by ensuring that the plant and components are properly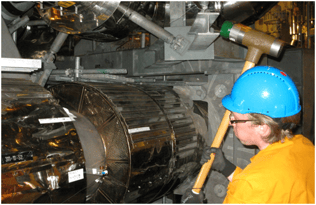 engineered from the outset and machinery breakdown and extended plant outages are avoided. This results in a safer and more efficient facility and work environment along with enhanced durability.
Fauske & Associates, LLC (FAI) has a broad range of expertise in this area gained from working on several projects that involved a combination of structural integrity and mechanical vibration. Analytically obtained solutions are often backed up with experiments and software solutions.
FAI is able to provide a one-stop-resource for structural engineering issues including analyzing a concern, engineering a solution and then overseeing fabrication and installation of components as required.