By: Arturo Garza, Owner/Founder BDSI, Fauske & Associates, LLC Agent in Mexico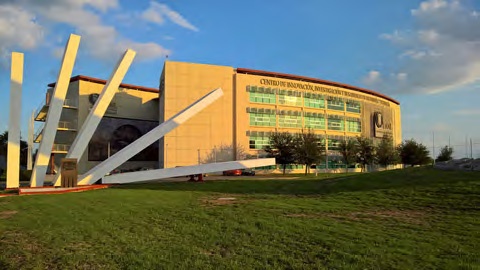 UANL is the State University of Nuevo León, which is home to more than 200 industries, several of which are among the most important in Mexico: Alfa, Femsa, Cemex, Gruma, Ternium, Deacero, Xignux, Cydsa, Vitro, Banorte, Afirme, Soriana, to name a few. Industries include: aluminium, autoparts, petrochemicals, synthetic fibers, food and drinks, corn flour, steel, cement, glass, power generators and transformers, banking, insurance, and department store retail. Newcomers in the industry of the State include: biotechnology, renewable energy, mechatronics, aeronautics.
Resulting from NAFTA, very rapid growth has been registered in the automotive and autoparts sector. Nuevo León has grown to become the third largest producer in the country, with a share of approximately 27% of total output.
UANL is the third largest public University in Mexico, with seven campuses, 26 higher education departments and 38 R&D centers. It has an outstanding record of close collaboration with Industry. For example, the University has "partnered" with large companies like Whirlpool and others to perform R&D.
For this, the Center for Social and Business Linkage was created with the main objective to combine efforts and capacities to carry out tasks of common interest, through the different University units. Also, through the execution of scientific, technological, productive, academic, and cultural activities that contribute to social and business development, as well as the integral formation of students and teachers that transform their actions into direct benefits for society.
Currently, UANL is working with industry on projects that seek to solve problems relating to manufacturing, metallurgy, natural gas, electricity, electronics, software, health, biotechnology, automotive sector, among others.
The initial purpose of the partnership between Fauske & Associates, LLC (FAI) and UANL is to raise awareness regarding process safety among students and alumni of the school. The next step is to develop a process safety center of excellence that provides support to companies across Mexico and Latin America. The first step will be accomplished by training UANL technical leaders in the discipline of reaction hazards, specifically, how to perform reaction screening using FAI's Advanced Reactive System Screening Tool (ARSST) alongside other instruments. The ARSST will be situated in a laboratory at UANL's state of the art facility in Monterrey, Mexico. This facility is close to the international airport in Monterrey, which makes it easily accessible. FAI and UANL look forward to providing process safety testing, education and consulting services to local industry.
Awareness of process safety, although present in Mexican industry, is an issue that has yet to be further established, in order to assign it due importance as part of best manufacturing practice, over and above regulation compliance. An aim of this partnership is to increase awareness on process safety in Mexican industry via the inclusion of specific courses in the undergraduate and graduate syllabi, research work to be done hand-inhand with industry, and the provision of services that may generate earnings.
FAI leads the way in worldwide process safety testing, education and engineering. Contact Jeff Griffin, Director, Global Business Development & Strategy at FAI at 630-887-5278 or griffin@fauske.com to learn more. www.fauske.com