Midwest Chemical Safety will be offering two workshops at Fauske & Associates, LLC July 12/13, 2018
Course Descriptions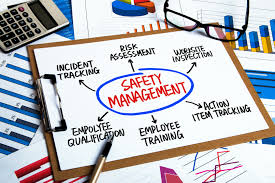 Effective Chemical Safety Management: A Risk-Based Perspective, Thursday, July 12, 8:30 am to 4:30 pm is an introductory course for those responsible for chemical safety in their workplaces. Chemical Hygiene Officers, stockroom managers, and principal investigators will benefit from this course. We will discuss the development of a chemical hygiene plan and standard operating procedures as well as introduce hazard and risk assessment topics using two laboratory-based tools.
Research Without Rules: Process Safety Management for Research and Small-Scale Chemical Processes, Friday, July 13, 8:30 am to 4:30 pm is a workshop designed to introduce you to performing risk assessments on various chemical processes your workplace. After introducing "hazard vs. risk" concepts and reactive chemical safety hazard assessment, we will dive into various risk assessment tools for processes from the bench to pilot-plant experimentation. We will use a number of risk assessment tools and discuss how to pick the right one for the job.
Both workshops will conclude with a session of "Ask Dr. Safety" - a Q&A period where you can bring your environmental health and safety questions and get them answered before you leave. Also, both workshops are assigned Certification Maintenance hours for ABIH which can be converted for BCSP or CHMM certification maintenance.
Location: Fauske & Associates, LLC Campus, 16W070 83rd St., Burr Ridge, IL, conveniently located to Chicago's Midway Airport (a Southwest hub).
Cost: is $350 (ACS/AIHA/CSHEMA)/$375 (non-member). Register for both workshops and receive a great discount ($625 (member)/$650(non-member). Registration through Midwest Chemical Safety at its Workshop Page.
Space is limited. For more information, please call 217-971-6047 or email Dr. Elston at helston@midwestchemsafety.com.
Harry Elston, Ph.D., CIH is the owner of Midwest Chemical Safety, LLC and course presenter. He is also Editor in Chief of the Journal of Chemical Health and Safety and a former Radiochemistry Laboratory Supervisor for the Illinois Emergency Management Agency. Dr. Elston provides expert chemical hygiene consulting for Fauske & Associates, LLC, world leader in nuclear and chemical process safety testing. www.fauske.com