Come and visit Fauske & Associates, LLC (FAI) for the Fall 2019 Design Institute of Emergency Relief Systems (DIERS) Meeting, September 16-18, Chicago Marriott Southwest in Burr Ridge, Illinois. FAI is the world leader in nuclear and chemical process safety.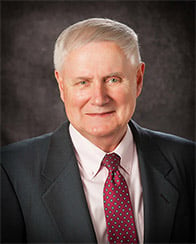 Don't miss this opportunity to hear featured keynote speaker, Dr. Hans K. Fauske, present on predicting equilibrium and non-equilibrium flow.
Dr. Fauske provided overall technical direction for the AIChE's acclaimed DIERS program formed in 1976 as a consortium of 29 companies to develop methods for the design of emergency relief systems to handle runaway reactions. Currently, Dr. Fauske is performing a key role in resolving potential process safety issues and the development of inherently safe nuclear and chemical process reactor concepts.
On Tuesday, September 17, FAI will host DIERS meeting attendees at our Burr Ridge, IL (Chicago area) campus for lunch and a tour of our state of the art laboratory facilities.
To learn more about the Fall 2019 DIERS Meeting click below:
We look forward to seeing you in September!