Just Added!!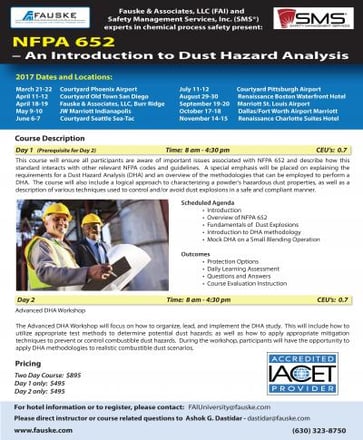 FAI University offers a wide array of training courses globally to augment our customized testing, engineering and consulting services.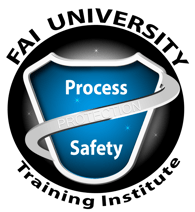 FAI designed these introductory courses for personnel including − but not limited to − chemists, engineers, technicians, plant managers and operational staff in R&D, process development, kilo, pilot and full-scale production in the chemical, manufacturing, nuclear, petrochemical, food, cosmetic, plastic and polymers, metals, agricultural and pharmaceutical industries to educate on compliance, safe operations and severe accident mitigation. Taught by experts from our staff as well as guest specialists in their respective areas, customers can choose from our existing courses or we can tailor courses for the requirements of the learners through engaging and informative material in a comfortable classroom or lab setting.
FAI is accredited through International Association for Continuing Education and Training (IACET) and FAI University course attendees are awarded CEUs upon meeting all the necessary requirements.
Courses can be presented at the FAI campuses, other remote locations or onsite at customer locations.
Please enjoy one of our many current listed courses, or visit with us at our upcoming presentations: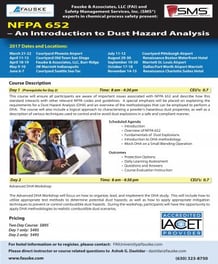 Also, please see our:

The latest on Combustible/ Hazardous Dust!