Dr. Hans Kare Fauske, age 85, passed from this life on September 27, 2021. Hans was the beloved husband of Judith ("Judi") Gerdes Fauske for 57 years, loving father of Hans Kristian ("Kris") Fauske (AnnMarie Fauske) and Kirk Ivar Fauske (partner Tori Harmon), devoted grandfather of Jake, Jaden and Kayd Fauske, and loving brother to Sigmund (preceded in death Riordan Fauske). At the time of his passing Dr. Fauske was Emeritus President of Fauske & Associates, LLC, an ANS Fellow, an AIChE Fellow, and Member of the National Academy of Engineering.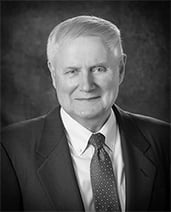 Dr. Fauske completed his graduate education with a MSc in Chemical Engineering from the University of Minnesota and a DSc from the Norwegian Institute of Technology. Following his academic studies, he joined the staff at Argonne National Laboratory (ANL). Notable academic involvements while at ANL included thesis supervision of MSc and PhD graduate students doing research at Argonne through collaboration with the University of Chicago, including students from the University of Minnesota, University of Notre Dame and Northwestern University. While at ANL he served for two years as the director of the DOE Fast Reactor Safety Technology Management Center, responsible for the planning and management of the U.S. programs and was widely considered to be a leading world authority on fast breeder reactor safety. During this period, he was also chairman of the Argonne National Laboratory Committee A, which was responsible for the hiring and promotion of scientific and engineering staff.
In 1980, Dr. Fauske and colleagues Dr. Michael A. Grolmes and Dr. Robert E. Henry left ANL to establish Fauske & Associates, Inc. (FAI), and in 1986 FAI became a part of Westinghouse Electric Company. During the past 41 years, FAI has maintained a national and international reputation for innovation and is considered a world leader in nuclear and chemical process safety. At FAI Dr. Fauske was involved in many challenging projects covering a wide range of safety issues in both the nuclear power and chemical process industries. He served as president of FAI from 1980 to 2012 and then as FAI's Regent Advisor through 2019.
Dr. Fauske's career included leadership roles addressing many aspects of chemical and nuclear reactor safety including:
• Senior Consultant to the Industry Degraded Core Rulemaking program (IDCOR) that followed the accident at the Three Mile Island Unit 2 plant: He had a leadership role in initiating the MAAP computer code (now EPRI owned) that is used by utilities around the globe to assess possible accident behavior and action plans to counter that behavior, for commercial water-cooled nuclear power plants.
• Senior Technical Advisor to the Clinch River Breeder Project with responsibility for developing the severe accident energetics evaluations: This eventually led to the licensing of the liquid sodium cooled Clinch River Breeder design.
• Technical leadership of the AIChE Design Institute for Emergency Relief Systems (DIERS), which was sponsored by 28 domestic and international chemical firms: This program resulted in state-of-the-art methodologies to account for two-phase flow during venting and specialized laboratory tools (VSP2 and ARSST) to obtain the needed runaway reaction data. These methods and tools are widely used to design emergency relief systems for diverse chemical processes at leading companies and institutions around the world.
• Safety studies of possible chemical reactivity vulnerabilities were employed at the US Hanford high-level waste tanks to support Containment-In-Place as a viable long term alternative remediation strategy that has been used effectively
• Contributing author for the process safety section of Perry's Chemical Engineering Handbook (9th edition)
• He served on the editorial boards of the Journal of Loss Prevention in the Process Industries, the International Journal of Multi-Phase Flow and the AIChE Process Safety Progress Journal
Dr. Fauske published more than 200 scientific articles and held numerous patents in the areas of nuclear and chemical process safety. Together with Dr. Henry he coauthored the book Experimental Technical Bases for Evaluating Vapor/Steam Explosions in Nuclear Reactor Safety. In addition, he was the recipient of the following prestigious awards: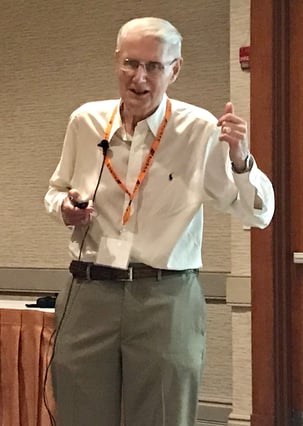 • The first University of Chicago Medal for Distinguished Performance at Argonne National Laboratory in the field of Nuclear Reactor Technology (1975)
• The third recipient of the ANS Tommy Thompson Award in the field of reactor safety (1982)
• The ANS Thermal-Hydraulics Division Technical Achievement Award (1991)
• The prestigious AIChE Donald Q. Kern Award (1992) for Heat Transfer and Fluid Flow Technology
• The AIChE Robert E. Wilson Award (1996) for assuring nuclear and chemical industries safety
• The University of Minnesota Outstanding Achievement Award (2004) for worldwide impact on nuclear and chemical reactor safety, and
• The ANS George C. Lawrence Pioneering Award (2012) for Nuclear Safety
Dr. Fauske was born and raised in Bergen Norway, spoke seven languages, and recently became a U.S. citizen, something he carefully weighed for many years. Beyond his many scientific publications and awards he was an inspiring leader, patient mentor, tireless competitor, and devoted family man. He was especially proud of his sons and the grandchildren who called him "Grampy", and he adored his wife Judi who was always his "very pretty lady". When not engaging with his family, Hans' favorite place to be was solving technical problems at his office chalk board, developing practical equations to better illuminate our understanding of the complex physical phenomena important to process safety.