Sara Peters, Sr. Communications & Brand Specialist
Since our company's founder, Dr. Hans K. Fauske's work as a principal investigator with the DIERS research project, Fauske & Associates, LLC has established itself as the unmatched industry leader when it comes to relief system design. Learn about relief system design directly from our experts when you join us for our upcoming Relief System Design Course, October 16-18.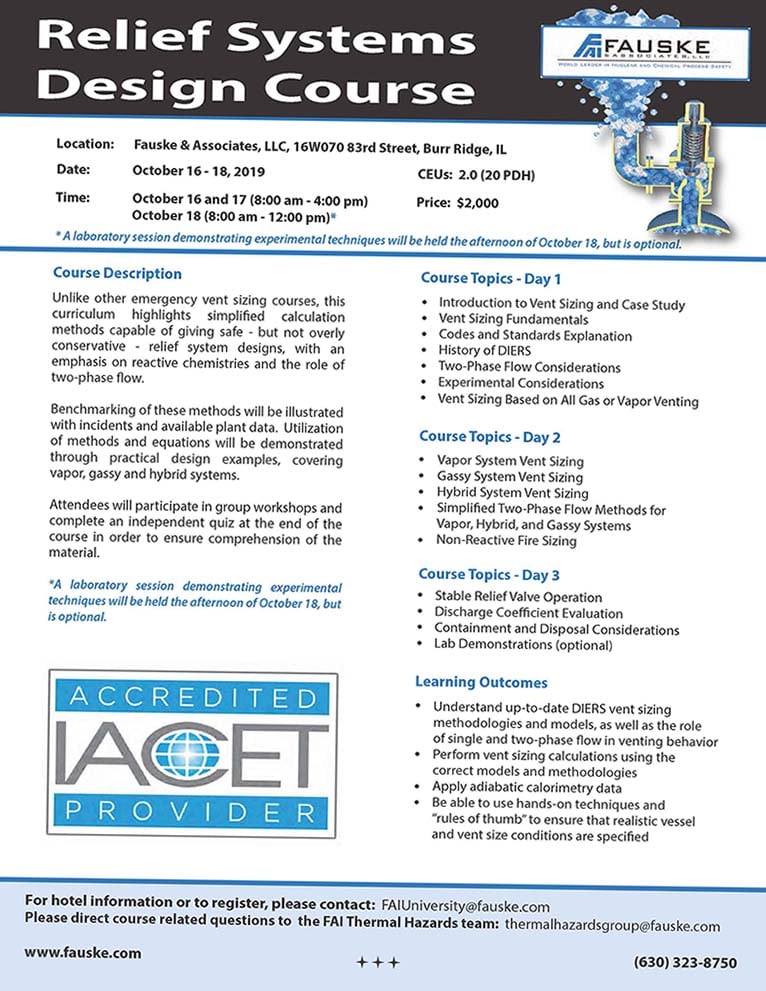 Unlike other emergency vent sizing courses, this curriculum highlights simplifi­ed calculation methods capable of giving safe - but not overly conservative - relief system designs, with an emphasis on reactive chemistries and the role of two-phase flow.
FAI is accredited through International Association for Continuing Education and Training (IACET) and FAI University course attendees are awarded CEUs upon meeting all the necessary requirements. FAI University offers a wide array of training courses globally to augment our customized testing, engineering and consulting services.
Whether needing CEUs, a refresher, advanced or intro, we provide onsite and location training that works for you. For more information, contact FAIUniversity@fauske.com or 630-323-8750. You can also visit our training page for more information.