by Mark Yukich, Sales & Business Development, Fauske & Associates, LLC
Sometimes a near-miss is seen as no big-deal, when really, it should be an opportunity to start taking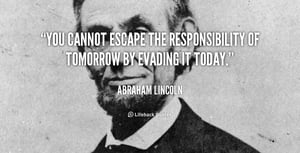 the necessary steps to ensure a safe working environment. When it comes to process safety, a continual effort is needed to keep your employees and facility safe because factors in the process are continually changing. As a company that focuses on safety, we often see who chooses to ignore near-miss events. Ideally, companies should be more proactive rather than reactive, so that a near miss is not needed to start the conversation.
Why are Near-Misses Important?
According to the National Safety Council (NSC), history has shown that most major loss producing events were preceded by warnings or near miss incidents. We have seen this through our work with many clients over the years. Oftentimes, operators are accustomed to small fires occurring as part of a process. This desensitizes them to potential risks. Then, when there is an equipment change or an outside contractor, there is an opportunity for a catastrophic event. With this in mind – the question becomes:
What are the best practices for managing Near Misses?
The NSC goes on to say, "Recognizing and reporting near miss incidents can significantly improve worker safety and enhance an organization's safety culture." Some of the best practices that the NSC suggests are the following:
• Leadership must establish a reporting culture reinforcing that every opportunity to identify and control hazards, reduce risk and prevent harmful incidents must be acted on.
• The reporting system needs to be non-punitive and, if desired by the person reporting, anonymous.
• Investigate near miss incidents to identify the root cause and the weaknesses in the system that resulted in the circumstances that led to the near miss.
One of the core components suggested in the area of near miss reporting is that the employees feel empowered to report any issues they see as a hazard somewhere in the process. As stated earlier, a near miss is an opportunity to discover workplace hazards and establish focused interventions that will prevent similar accidents from happening again.
Is Near-Miss reporting required?
An article from April of 2013 in "Safety Smart Compliance" mentions that near miss reporting is not a requirement by OSHA. The article went on to say, "In some ways, OSHA actually discourages near miss reporting by using reports of near miss incidents as evidence of an employer's knowledge of a particular problem. Thus, having a near incident report about a hazard in your files increases your risks of being cited for the hazard." Just because reporting a near miss is not required by OSHA, don't let that stop your company from taking the proactive approach.
Conclusion: Be Proactive!
Ultimately, the safety of your personnel and facility is a continual process and should include multiple levels and members of your team. If your company has a clear plan that allows open communication of any potential hazards, you are taking the necessary steps to ensure plant safety. Leadership should stress the importance of taking proactive measures before any catastrophic event takes place. If there is ever any question about your plant's safety process, reach out to Fauske & Associates, LLC to assist you with a proper review of Process Safety Management. Abraham Lincoln once said, "You cannot escape the responsibility of tomorrow by evading it today."
References:
NSC.org "Near Miss Reporting Systems"
Safety Smart Compliance, April 2013, "8 steps for effective near miss management."
For more information, please contact Mark Yukich at yukich@fauske.com, 630-321-4788,