By Sara Peters, Fauske & Associates, LLC
Quality is a term that gets thrown around a lot. Merriam Webster defines quality as "how good or bad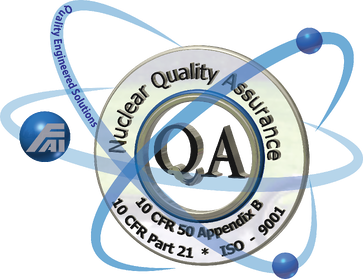 something is" and quality assurance (QA) as "the activity of checking goods or services to make sure that they are good."
Every industry has their take on what quality or QA means to them and their product as well as what it should mean to the consumer. It is easily translated when you consider widgets or tangible things by how it looks, how it lasts, how it functions, etc. But, in the world of process safety management (PSM), it can get a bit more difficult to define.
There is a veritable alphabet soup of accreditations, qualifications and standards floating around to consider – ISO 17025, ISO-9001, TickIT, QMS, CFR, etc. - when looking for a provider to help with your process safety testing and consulting needs. At the crux of it all, however, it is important to understand what the idea of quality means to the company you are considering and what you as a customer really need to know.
Say you are looking for a standard combustible dust test, flammability testing, or seismic engineering, it is fairly easy to identify a provider that can deliver the technical requirements of the job. But, it is equally important to make sure that they can meet those requirements while keeping with the requirements of any relevant industry standard and in a manner that ensures that the testing and consulting are delivered by qualified personnel to ensure the reliability of data. Receiving valid data can be critical to your plant safety plan.
Consider whether their accreditation, qualification or standard is applicable and relevant to the testing or consulting and industry they are in and service they are providing. Is the testing related to chemical, industrial or nuclear? ISO alone has over 1000 standards.

Once you have identified that the provider has the appropriate set of credentials, it doesn't stop there. Open a dialogue to see what their views are on quality to see if it is an organizational priority. And, don't be afraid to pose key questions to help you understand what quality assurance systems they have in place and just how effective they are. Some key points to consider when talking to a potential provider are detailed below.
Verify that the provider has a reliable tracking system to ensure proper transportation, receipt, handling, protection, storage, retention and disposal of test items.
Make sure that the provider utilizes good laboratory practices and has appropriate procedures in place to ensure that equipment and instruments are calibrated properly and regularly and by certified calibration companies. This is important to ensure data integrity.
Check that the provider has an established safety plan including documented procedures for the handling and disposal of dangerous or hazardous chemicals, proper utilization of MSDS, requirements in place for personnel to wear appropriate personal protective equipment (PPE) when testing or such substances, and a solid emergency plan in case something goes awry.
Ask for information regarding the training and experience of the technicians and managers who will be running and overseeing your tests or experiments. You want to know that they are qualified to operate the equipment they are working with and are capable of properly interpreting the data gleaned from the tests or experiment.
Ensure there is a system in place for unbiased review, cross-checks and validation of reports and test results for accuracy of data and content before they are released to the customer. Are such reviews conducted by personnel independent of those conducting the tests?
Verify that there are clearly defined procedures in place to address discrepancies and uncertainties or variables in test data.
See if they welcome customer feedback.
Finally, ask if the provider implemented internal audit procedures to ensure the continuing suitability and effectiveness of their QA program.
These are just a few points to consider but are all good indicators of a company having a strong quality assurance program.
We understand personally the importance of quality, as these are all things that our company incorporates in our own quality assurance programs. As a provider of process safety consulting and testing services which are ISO- 17025/IEC, ISO-9001 and TickIT certified, we also have a robust and fully developed Quality Assurance program. We have a saying at our company that "Safety is the priority. Quality is the standard." It is foundation and guiding principal on which our business continues to grow.
The bottom line, choose a provider that makes quality a priority. You will be glad you did.
For more information on Fauske & Associates, LLC Quality Assurance programs and how your organization can benefit further from process safety programs, contact us at info@fauske.com or 630-323-8750 or 1-877-FAUSKE1.