Most companies adapt and grow over time, adjusting to the market and needs of customers.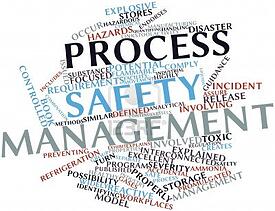 Nothing new. Some companies, however, get to experience the thrill of growing by partnerships and collaborations which allow like-minded, science soul mates to greater serve customers. That's magic. Anticipating customer need and knowing where to absorb knowledge and talent to better serve them makes everyone grow.
That said, serving folks in the elusive world of Process Safety Management (PSM) and ALL of its 14 elements can be a challenging endeavor for even the most comprehensive engineering and testing labs. In its continuous effort to accommodate customer requests, Fauske & Associates, LLC (FAI) partners with Industrial Psychologists, Inc. (IPi). In a nutshell, IPi's forte is their methodology of material reviews, work process analyses and involvement in customer's personnel at all levels to facilitate the culture changes needed to enhance an organization's effectiveness and compliance with various regulations such as those associated with PSM. IPi provides services in all of PSM's elements. One example of IPi's services is conducting in-depth job and task analysis to identify the tasks that classify job positions within an organization. Job analyses information is then used as the following activities are performed:
1. Creation of or upgrades to job descriptions
2. Evaluating job environments through job safety analyses
3. Identification of the procedures needed to safely and efficiently perform job tasks
4. Design of training programs that are job-related, valid and reliable
5. Knowledge and performance evaluation instruments that are legally defensible and objectively fair
IPi consultants review customer programs, upgrade elements where needed and facilitate the culture change required for consistent implementation. They do this by providing organizational development, effective communication and program development support. IPi also provides a wide selection of workshops ranging from professional and leadership training for supervisors to Train-The-Trainer and documentation development for facility trainers.
According to IPi CEO V. Earl Brown, Jr., "We perform program audits such as gap analyses, training and procedure audits and support all elements of an effective safety program. Since effective communication is so critical, many of our activities improve policies, procedures and training. IPi employs the Instructional System Design (ISD) Methodology for our training and procedure activities. This time proven approach ensures that training activities are relevant and valid."
This, together with FAI's state of the art engineering and testing lab facilities allows us to go beyond auditing programs and identify deficiencies. We help customers mitigate deficiencies that are identified. For example, if the gap analysis identifies a deficiency in a facility's operating procedures, we can assign a team of consultants and technical specialists to upgrade procedures.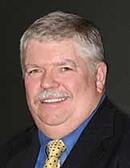 Both FAI and IPi assist customers worldwide. Like FAI, IPi serves the broad spectrum of industries with experience including crude oil and gas exploration and production (both on and off shore), oil and natural gas pipelines, chemical/ petrochemical, refining, computer chip, pulp and paper, pharmaceutical, health care (both medical equipment manufacturing and actual hospital services), airline, general manufacturing, food and beverage, brewery/distillery, and fossil, hydro, and nuclear power generation.
V. Earl Brown, Jr., CEO, IPi
FAI reviews and IPi develops process safety programs to support manufacturing facilities or development programs. This can be performed for facilities including a kilo lab, pilot plant, medium scale and commercial scale plants. Services include:
Auditing, reporting and presenting

Gap assessment to identify and prioritize needs
Process validation
Safe scale-up guidance
Development report documentation
Consulting on process safety issues for change control management of change (MOC)
IPi adds expertise in the important labor component of comprehensive PSM and PHA programs - bringing it all together. We are ready to support you with any PSM need. afauske@fauske.com, 630-887-5213