By AnnMarie Fauske, Fauske & Associates, LLC
Chemical Processing's December 2017 issue included a salient piece "Make Hazard Analyses Better" by GC Shah. When discussing Process Hazards Analyses (PHA) with customers, we often refer to the pure PROCESS. The human factor is a huge though often assumed component of this, however.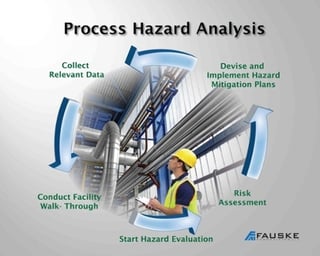 A PHA is a systematic evaluation of the hazards involved in the process. PHAs are required for initiation of a process and at least once every five years after that. It is important to address normal operating conditions as well as start-up, normal shut down and emergency shutdown procedures during the PHA. The PHA team should be multi-disciplinary, including operations, engineering and maintenance.
To properly conduct a PHA, the process safety information (PSI) must be as complete as possible. Performed for compliance to OSHA PSM requirements as well as National Fire Protection Association (NFPA), PHA's can use a variety of techniques including, hazard and operability (HAZOP) analysis, what-if, checklists, failure modes and effects analysis (FMEA), combustible or hazardous dust as well as quantitative risk assessments such as layer of protection analysis (LOPA).
But, what about the people?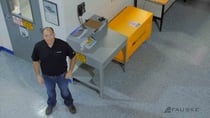 According to Shah:
"Human error is a culprit in many industrial incidents, including some catastrophic events."
Some safety experts suggest that human errors contribute to 60% to 70% or more of these incidents. However, some process hazard analyses (PHAs) pay scant attention to human factors — i.e., how workers interact with various aspects of running and managing operations. Equally troubling, human factors get barely any consideration during the design stage."
Per Shah, while some companies arrange multiple sessions during design and PHAs to discuss human factors, many other companies do not. "Although the U.S. Occupational Safety and Health Administration's process safety management regulation requires human factors as a part of risk analysis (29 CFR 1910.119 (e) (3) (vi)), it lacks specificity. As a result, some companies regard human factors in a very narrow sense, states Shah. In addition, many operating companies have laid off or otherwise lost experienced workers at plants. This robs new or relatively inexperienced operators of mentors. In addition, many plants have curtailed or eliminated training departments. Operating instructions aren't always written clearly. Thus, human errors can occur because of poor instructions or poor understanding by operators or both. Increasing language and cultural barriers also contribute to human errors.
Shah further states: "Safety managers and plant managers have the formidable task of ensuring that all operators and contractors have a clear unambiguous understanding of procedures. Many plants rely on legacy control systems that didn't consider human factors adequately. As a result, the human/machine interface (HMI) displays aren't easy to grasp quickly. In the event of an emergency, the legacy systems could delay effective response by an operator. (New control and information systems do consider human factors in design, e.g., for the HMI.)"
After outlining 8 key factors to reviewing human risk factors in PHA management programs, the article reminds us that "operator/equipment interactions; operator interactions with instruments/controls and networks; contractor interactions; and tasks" must be vital part of review. It also notes specific factors that can impact safety in the event of an error. "The bottom-line during design is to match systems with average human capabilities."
Regional, cultural, experience, ability to be part of review and training are key aspects of conquering human error factors in process hazards. It has to be ingrained in the organization's culture from the top down. Pervasive. Persuasive. Natural.
For more information or discussion on PHA's or other risk assesments to your processes, please contact Kris Fauske at kfauske@fauske.com, 630-251-8647, www.fauske.com