By Amy Theis, Director of Risk Management Services and AnnMarie Fauske, Customer Outreach and Digital Media Manager, Fauske & Associates, LLC (FAI)
Process safety focuses on preventing fires, explosions and accidental chemical releases in chemical process facilities or other facilities dealing with hazardous materials such as refineries, and oil and gas facilities. Traditionally, process safety has been implemented through OSHA's Process Safety Management (PSM) of potentially hazardous chemicals. The purpose of PSM is to prevent or minimize catastrophic loss of primary containment events such as the release toxic, reactive, flammable, or explosive chemicals that could result in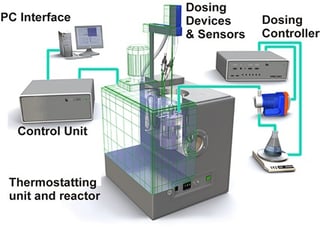 toxic exposure, fire or explosion hazards. An effective PSM program requires a systematic approach to evaluating the chemical process. Using this approach, the process design, process technology, process changes, operational and maintenance activities and procedures, non-routine activities and procedures, emergency preparedness plans and procedures, training programs and other elements that affect the process are all considered in the evaluation.
The key component to implementing an effective PSM program is appropriate hazard identification which utilizes the process safety information (PSI) piece of PSM. The process should be reviewed to identify hazards associated with the following:
Chemicals
Technology
Equipment
Chemicals should be evaluated to identify:
Toxicity information –
Permissible exposure limits
Physical data
Flammability data
Reactivity data
Corrosivity data
Thermal and Chemical Stability data
Chemical Incompatibility data for Inadvertent Mixing
Material Safety Data Sheets (MSDS's)
Process Chemistry information
Runaway Reaction characterization
If applicable, Material Incompatibilites, unwanted reactions and potential decomposition reactions
Process technology should be evaluated to identify:
Block flow diagram or simplified process flow diagram
Process chemistry for desired reaction
Maximum intended inventories
Safe upper and lower limits for operating parameters
Qualitative evaluation of the consequences of deviations
Process equipment should be evaluated to identify:
Piping & Instrumentation Diagrams (P&IDs)
Design Codes & Standards Materials of Construction
Electrical Classification
Relief System Design & Design Basis Ventilation System Design
Material & Energy balances for processes built after 5/26/92
Safety Systems (interlocks, detection or suppression systems)
This information is all used together to support the Process Hazards Analysis (PHA) effort and make the study as effective as possible to identify hazards associated with the process.
If there are gaps in the information needed in order to characterize material for flammability parameters, desired reactive chemistry, potential unwanted reactions, decomposition reactions or combustible dust characeristics, extensive laboratories such as Fauske & Associates (FAI) have capabilities to meet those needs. A full service lab also has subject matter experts in flammability, combustible dust and reactive chemicals in order to be able to guide the discussion and/or facilitate the PHA study.
For more information regarding Process Safety, Process Hazards Analysis and other reactive chemical safety topics, please contact Amy Theis, Director of Risk Management Services, Fauske & Associates, LLC (FAI), 630-887-5211, theis@fauske.com