Adiabatic Calorimetry

Combustible Dust Hazards

Gas & Vapor Flammability


Reaction Calorimetry

Thermal Stability

UN-DOT Testing
It seems like common sense to test your materials on a small scale first to see what occurs before you invest in the bigger, full scale process. You'd be surprised how many times that does not happen. In our perpetual work haste and budget constraints, we often skip steps such as pre-testing that not only saves time and money in the long run, but is vital to keeping us safe.
Of interest to note, the difference in online searches for "chemical testing" versus "chemical PROCESS testing". It's worth mentioning here that both can save money - first, by determining what methods will be most efficient and safest and second, to what scale. So, a large part of what we are talking about here is the need for PROCESS testing.
The types of tests and safety programs listed above can go a long way by providing a comprehensive Process Safety Management (PSM) program that keeps your facility in line, on time and on budget - while most importantly - safer. The types of tests listed above also need to be done first in order to be able to set up the methodology for the chemical tests run regularly thereafter. A comprehensive PSM program will dictate the baseline for safety operations and establish the schedule for checking regularly.
How do chemical process testing and safety procedures save the organization money?
1. Chemical Testing and Safety Procedures Increase Performance Quality and Operating Efficiency
A study of 19 manufacturing firms supports the theory that good safety performance is related to good operating performance in "A Data-Based Evaluation of the Relationship Between Occupational Safety and Operating Performance" (PDF) Journal of SH&E Research Vol.4, No. 1 (Spring 2007).
Per reports from the American Institute of Chemical Engineers (AICHE): The Business Case for Process Safety: "COMPANIES that implement effective process safety programs receive a windfall benefit every year. This income shows up on the bottom line in the form of the major incident that DID NOT occur. Process safety provides unparalleled capacity for enhanced risk reduction. Your company's risk exposure is reduced in the following areas when well-founded process safety systems are in place.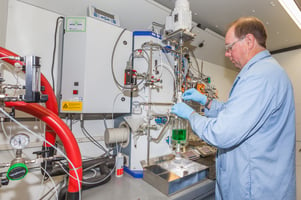 ■ Lives are saved and injuries are reduced — Both the personal impact of human loss and cost of deaths or injuries are painful. A solid process safety program can help prevent these costs.
■ Property damage costs are reduced — In the U.S., major industrial incidents cost an average of $80 million each.
■ Business interruptions are reduced — These losses can amount to four times the cost of the property damage from an incident.
■ Loss of market share is reduced — After an incident, this loss continues until the company's reputation is restored. Adverse publicity and negative public image can have insurmountable effects.
■ Litigation costs are reduced — These are unavoidable after an incident and can total five times the cost of the regulatory fines.
■ Incident investigation costs are reduced — Investigating an incident and implementing corrective actions can cost millions of dollars.
■ Regulatory penalties are reduced — For many incidents, a fine after litigation can total 1 million dollars or more.
■ Regulatory attention is reduced — A major incident usually results in increased regulatory audits and inspections. Any of these items can easily put a smaller company out of business.
How does increased risk reduction capability enhance your company? Most companies participating in this study observed significant reductions in injury rates due to implementing high quality process safety programs.
■ One company achieved a 50% reduction in injuries and fatalities resulting from major incidents (compared to overall industry averages). This saved them over $5 million per year and an additional savings of $3 million per year in reduced worker compensation costs.
■ Incidents cause operational interruptions. If your plant is not idle due to an incident, you are making product and the business can flourish.
■ Incidents divert corporate management's attention from long-term business planning. When these managers have to stop and deal with incidents and other crises, it can distract their ability to concentrate on sustainable growth.
■ Your corporate reputation and legacy are protected for future generations."
According to "The Business Case For Safety: Adding Value and Competitve Advantage" from OSHA,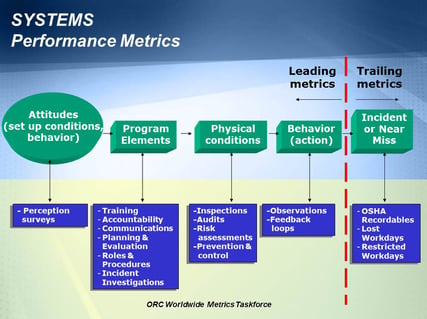 bottom line metrics are significantly affected by safety in terms of both employee and management morale. Explaining, encouraging, and rewarding proper behaviors is motivating and empowering which translates into skills and efficiency = production increases.
"Providing a safe workpace is key to meeting business objectives. Protecting reputation and attracting and retaining high potential employees" are all part of safety's role. And, the cost/benefit cases for safety must include direct and hidden (such as high turnover rates and costs avoided in accidents, etc).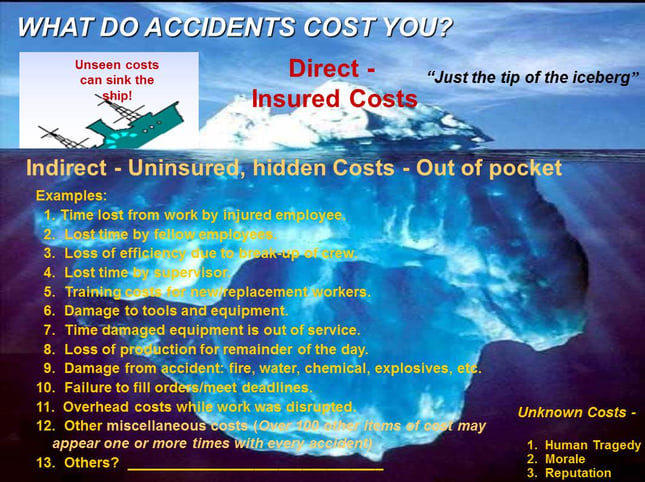 2. What about those tests/programs mentioned above? Why do each of them matter?
ROI...production time....morale....efficiencies...safety - investment now and continuously will increase returns overall. Don't take short cuts in chemical safety.
For more information, please contact us at info@fauske.com.